HUNTER HAYES SETS NEW RECORD AT THE LOGAN COUNTY FAIR & RODEO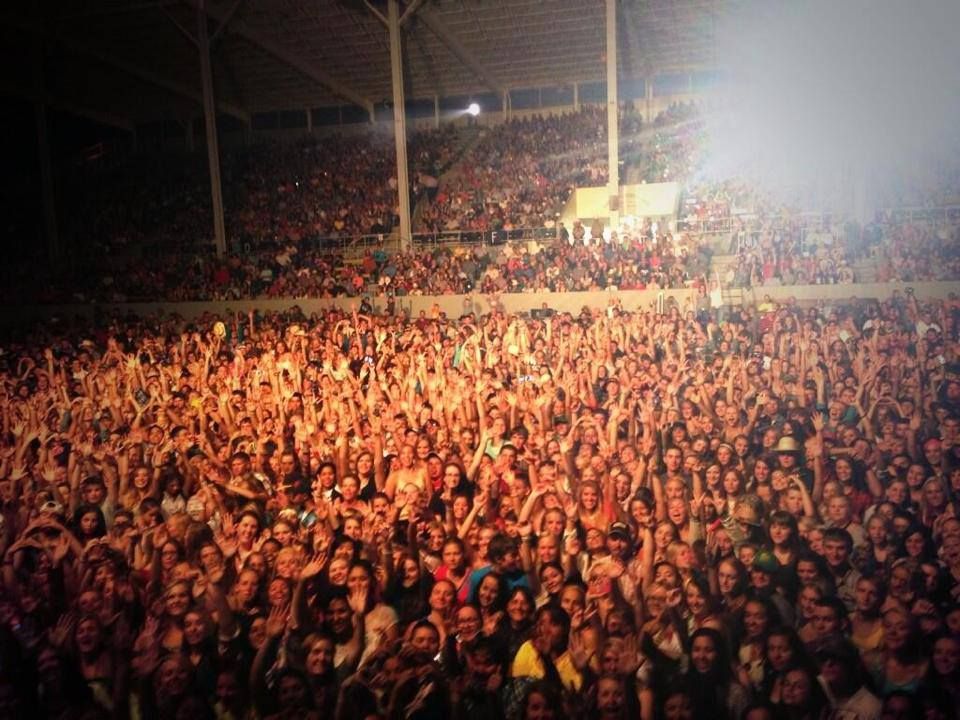 HUNTER HAYES with special guest Gloriana performed to a record setting crowd at the 2013 Logan County Fair & Rodeo on Saturday, August 10th.  With over 6,800 people in attendance the fair grossed over $185,000 in ticket sales, the highest grossing concert in fair history!  A history that includes such music greats as Tim McGraw, Alabama, Rascal Flatts, and Dierks Bentley. 
Gloriana kicked off the night with a rockin' set that included their hits, "Wild At Heart," "(Kissed You) Good Night," and their latest "Can't Shake You."  Hunter Hayes approached the stage at 9:15pm to sea of screaming fans.  With a set that lasted over an hour and a half, Hayes performed all his hits including his latest smash single "I Want Crazy." 
The fair would like to thank their concert sponsors; East Cheyenne Gas Storage and 94.5FM The Ranch!  A special thanks to all the fair patrons who came out to the show – we appreciate all your support!
2013 Logan County Fair Board: (front row, left to right) Ken Meis, Julie Hettinger, Brandee Gillham, Kassie Roth, Alynn Dyson, Rod Talbert and (middle row) Marilee Johnson, Marlene Kiel, Theresa Bartlett, Bill Dolan, Sarah Matthews and (back row) Julie Lively, Todd Thomas, Brett Powell, Chance Wright. Not pictured: Kelly Melvin and Jim Santomaso.
See you at the 2014 Logan County
Fair and Rodeo!
July 31 – August 10, 2014